ABOUT US
Shanghai Suizhi Industrial Technology Co.,Ltd. (AUSTSEU) is a technical spare parts buyers which based on technology selection services for German industrial products. To technical services as the basis, over the years we continue to identify foreign supply channels, for customers to obtain the best price supply system. So far, we have serviced for more than 500 customers with technical support and professional spare parts procurement services who aplication in the metallurgical, automotive, chemical, power, food, shipping, energy and other industries.


company advantage:


Original import, quality assurance
We adhere to the delivery of all products from foreign original, Shanghai customs clearance, can provide customs declaration issued by the customs or according to customer requirements to provide proof of origin.


First - hand sources, price advantage


Relying on the German manufacturers of price discounts and technical support, we insist on earning only reasonable and low profits, the way to fight the goods so that less than one kilogram of small orders almost do not have to bear the high import costs, the maximum reduction in your procurement costs.


Technology center, intentions service

Adhere to the cooperation with the German manufacturers for many years, we efforts to provide customers with the technical selection of the following products: anemometer, flow meters, pressure switches, hygrometer. We are still constantly strive to expand the product selection of technical services. In the next time, I believe we can provide you with more and more cost-effective high German industrial products.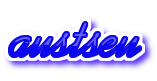 Dream constantly, we are willing to work together with you, forward in the future on the road!